Casie C. Rodenberger
Attorney
Raised in rural Whatcom County, in high school Casie competed at State Championship in Track & Field events and was involved in local symphonies on her bassoon. Casie graduated from the University of Portland where she received her Bachelor of Arts in Music and Social Work. Casie went on to earn a Master of Social Work from Washington University in St. Louis. After completing her social work degree, Casie worked as a medical social worker in Bellingham, Washington, for several years. Seeing the legal complexities that many of her clients faced, Casie sought to become a lawyer.
Casie earned her Juris Doctorate from the University of Iowa College of Law. In law school, Casie worked with the Honorable Mark W. Bennett of the U.S. District Court for the Northern District of Iowa, and as an intern with the Whatcom County Prosecuting Attorney's Office. Casie served on the editorial board for the Iowa Law Review as a managing editor. Her student note, Pre-Submission Risk Adjudgment Audits: Preventing Medicare Advantage Plans From Draining Medicare Funds Dry, was published in the Iowa Law Review.
After law school, Casie worked in private criminal defense in Whatcom and Skagit counties with the Law Firm of David N. Jolly. There she assisted clients with misdemeanor criminal offenses and navigating licensing issues. Casie joined the Whatcom Law Group to focus on complex civil motion practice and trial work.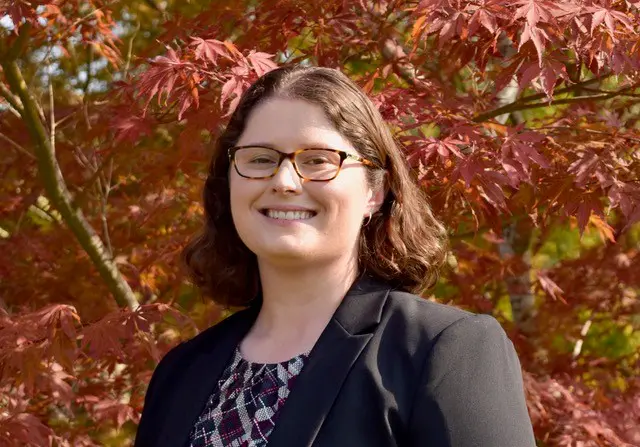 Juris Doctorate, University of Iowa College of Law
Managing editor of the Iowa Law Review. Published article on Pre-Submission Risk Adjudgment Audits: Preventing Medicare Advantage Plans From Draining Medicare Funds Dry, 103 Iowa L. Rev. 841 (2018).
Master of Social Work, Washington University in St. Louis
Bachelor of Arts in Social Work and Music, University of Portland
Community Affiliations and Service
Board Member of Sun Community Services, providing transitional housing in Whatcom County

Board Officer of the Whatcom Chapter Washington Women Lawyers, and Delegate to WWL State Board

American Bar Association

Washington State Bar Association

Whatcom County Bar Association
Casie focuses her practice in several areas:
Civil Litigation (Civil suits and complaints over damages, breaches of contracts, and injunctions)
Probate (Winding up a person's affairs after death, and probate litigation when these matters are disputed)
Family Law (Dissolutions, Parenting Plans, Child Support, Domestic Partnerships & Adoptions)
Criminal Law (Misdemeanor defense including DUIs)
Personal Injury & Insurance Litigation (Seeking compensation for damages from insurance companies)
License Restorations & Administrative Proceedings (Contesting DMV, DoL, L&I, DCS, and other government determinations)