Learn About the Values of
Whatcom Law Group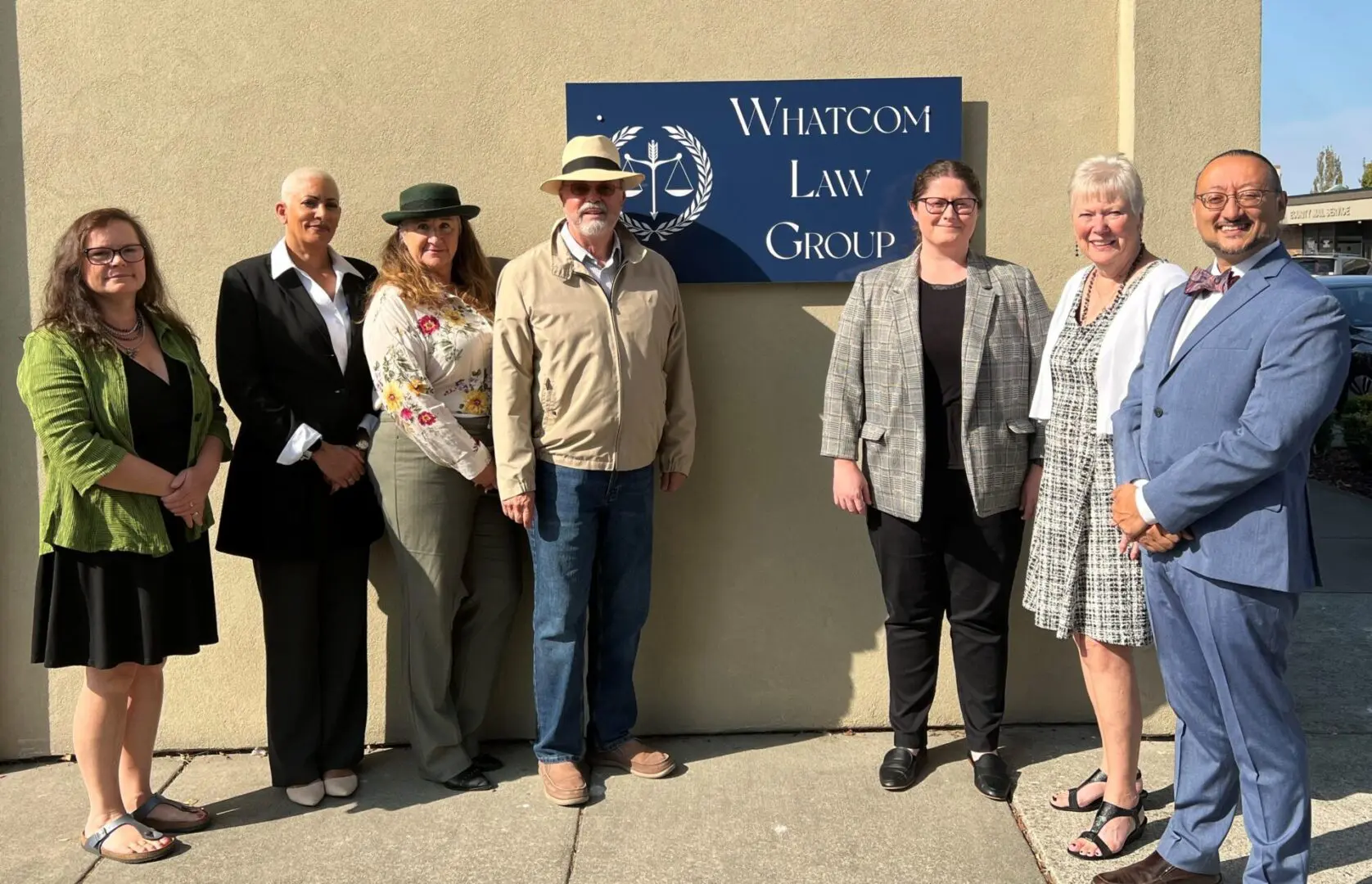 Whatcom Law Group was founded by Roger L. Ellingson, who came to Whatcom County from Oregon in 1990, where he had practiced for five years. Roger completed his undergraduate studies at Western Washington University, and he never forgot the beauty and sense of community embodied by Whatcom County. In April of 1990, Roger established his practice as The Law Offices of Roger Ellingson, P.S. in both Ferndale and Blaine. Since its founding, our firm has maintained its commitment to both communities for over the three decades, and we take pride in our connection to the people of Whatcom County.
Our main office in Blaine where our paralegals have their offices has been in its current location in the heart of the downtown for 16 years, after spending the first half of its life in the historic Drayton Harbor Building.
In 2020, after 30 years of growth and establishing a pristine reputation, the firm changed its name to The Whatcom Law Group, P.S. to reflect the diversity of talents and skills brought by multiple attorneys and its commitment to the entire geographic area. Despite the name change, the firm continues to be guided by the principles that have made the firm successful from its start. Diligence and zealous advocacy are always balanced with our concern for the ultimate well- being of our clients, and the people we work with. We value diversity, competence, and above all honesty, not only in ourselves, but in who we select as our clients as well.
Whatcom Law Group is a boutique law firm serving the needs of both private and business clients. To carry out our mission of serving Whatcom County, we have brought together a staff of accomplished paralegals and attorneys with a wide array of skills and backgrounds to serve the diverse population of Whatcom County.
Notable Attorney Alumni of the Firm
Mark Belanger
Jennifer Slattery
Todd Allen