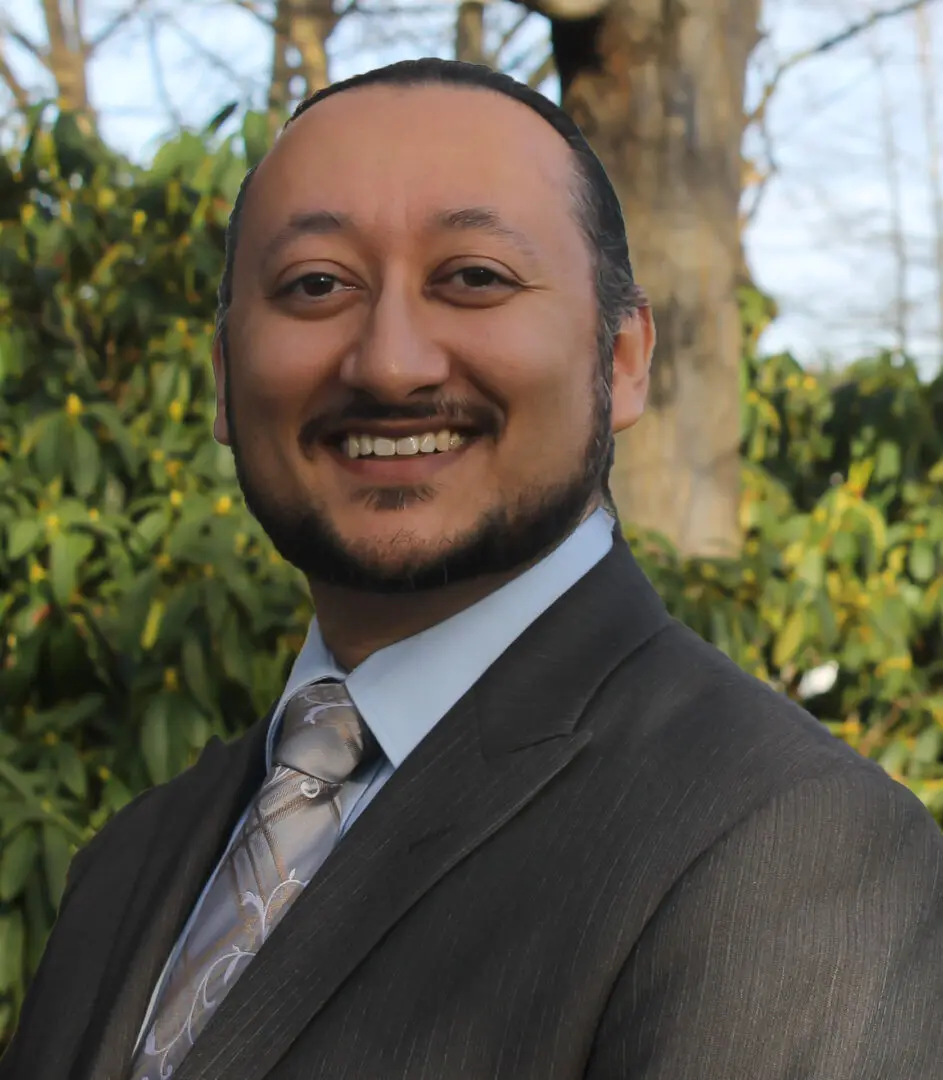 Rajeev D. Majumdar
Managing Partner
Proudly served as President of the Washington State Bar Association, the body that regulates and supports the 41,000+ attorneys eligible to practice law in Washington.
Raised in rural Eastern Idaho, Rajeev (of Irish, Italian and Bengali descent… since we knew you would ask!) completed his undergraduate studies at Albertson College of Idaho in the sciences. He came to Washington in 1999 to do graduate work at the University of Washington, earning Masters in both Public Administration and International Studies. While completing his graduate research, he traveled extensively in Burma and India, worked as a consultant in matters of international security, and was recruited to work for the National Nuclear Security Administration in Washington D.C. Working for the Federal Government during the events of 9/11, he had a first-hand view of the Pentagon hours after it was hit, and visited the New York site several weeks later. He worked to establish protocols of cooperation between the United States and several other nations to ensure the containment of WMD technology, which inspired him to go to law school. 
Rajeev attended law school at Seattle University, during which time he worked for the prestigious plaintiff's litigation firm Carney Badley Spellman and served as a prosecutor for the Tulalip Indian Nation, having passed the Tulalip Nation's bar exam. Hailing from a rural setting, and having tasted the fruits of Seattle and Washington D.C., Rajeev had long set his sights on Whatcom County as the perfect setting for the best of both worlds. After serving as a consultant on a statistical analysis and enforcement project for the State's Division of Child Support in Seattle, and taking the time to find the perfect fit, he joined the firm as a litigator in 2008
Since 2008, Rajeev has successfully represented the people and businesses of Whatcom County in every court in the region, including every municipal court in Whatcom County, the Lummi and Nooksack Tribal Courts, the Whatcom and Skagit District and Superior Courts, Washington's Court of Appeals, and the Federal District Court of the Western District of Washington.
.
Juris Doctorate –cum laude, Seattle University, 2007. 
An editor of the Law Review; authored a primer on racially restrictive covenants published in 2007.
Master's Degree in International Studies, University of Washington, 2004. 
Master's Degree in Public Affairs, University of Washington, 2004. 
Bachelor of Science in Biology and Philosophy, with a minor in Chemistry, Albertson College of Idaho, 1999.
Federal Court - Western District of Washington
Washington State 
Tulalip Indian Nation
Nooksack Indian Nation

Lummi Indian Nation

Swinomish Indian Reservation
While Rajeev has a passion for many areas of law, which is what brought him to managing a general practice, he focuses his practice in several areas:
Real Estate Law (Sales, Landlord's Interests, and Foreclosures)
Business Law (Business Formations, Governance, Contracts, and Transactions)
Criminal Law (Vacating Convictions, and Restoring Firearm Rights)
Consulting (Business Strategy, Leadership, and Diversity & Equity Issues)
Investigations (Human Resource Issues and Reconstructing Corporate History).
Rajeev has the honor of serving as Prosecutor for the City of Blaine, and Special Prosecutor for the City of Bellingham's Mental Health Diversion Court.
Rajeev serves as the Land Use Hearing Examiner for the Cities of Blaine and Lynden. He also serves as the Conflict Land Use Hearing Examiner for Whatcom County, Island County, and the City of Oak Harbor.
Rajeev serves the Nooksack People as an Appellate Judge for the Nooksack Tribal Court. He has served as a Pro-Tem judge in many jurisdictions including Whatcom Superior Court, Whatcom District Court, Blaine Municipal Court, Ferndale Municipal Court, and Sumas Municipal Court.
Rajeev has been proud to serve the community in volunteer leadership in the following ways:
Eagle Scout (1992- present)
American Bar Association (2010- present)

Delegate to the ABA House of Delegates (2020- present)

Washington State Bar Association (2007- present)

Elected President, and served as President-elect and Past President (2018-21)
Elected Governor representing Congressional District 2 on the Board of Governors, (2016-18)
Long Range Planning Committee (2021- present)

Whatcom County Bar Association, Active Member (2008- present)

Editor of the Whatcom County Bar Journal (2010- present)

Washington State Municipal Attorneys Association, Active Member (2014-  present)
Washington State Board of Judicial Administration, Ex-Officio Member (2019-20)
Washington State Bar Foundation, Trustee (2020 to present)

Vice-President (2021- present)

American Bar Foundation, Fellow (2020- present)
Board Member of Mount Baker Foundation, funding catalytic and transformative initiatives that result in sustainable change in Whatcom County (2021- present)
Board Member of Washington Leadership Institute, developing and training traditionally underrepresented attorneys to become legal, judicial, and political leaders (2019 - present)
Board Member of LAW Advocates, providing civil legal assistance to the indigent (2012-21)

Elected Chairman (2015-16)
Served as Interim Executive Director (2015)
Pro-bono attorney for individual clients and at LAW Advocates clinics for the indigent in Bellingham, WA (2008- present)

Board Member for North West Youth Services, providing resources to at-risk youth (2013-19)
Board Member of Sun Community Services, providing transitional housing in Whatcom County (2010-20)
Pro-bono research on Federal legislation for the Indian Institute of Estate Planning and Probate (2007-08)
Pro-bono Expert Witness in custody disputes and family law matters, regarding South Asian culture (2006-10)
Volunteered at NOLAC and the Pro Bono Project in New Orleans to help Hurricane Katrina victims (2006)
President of Seattle University School of Law's South Asian Law Student Association (2006-07)
Board Member of the UW Jackson School of Intl. Studies Alumni Association (2004-06)