List of Our Practice Areas
in Washington
At Whatcom Law Group, our attorneys assist in a wide variety of legal matters such as criminal law, landlord-tenant law, family law, and more. With over three decades of law experience, we evaluate your case to determine the best course of action. We strive to avoid costly and protracted court proceedings whenever possible. All our attorneys work hard to produce the best possible result as efficiently as possible.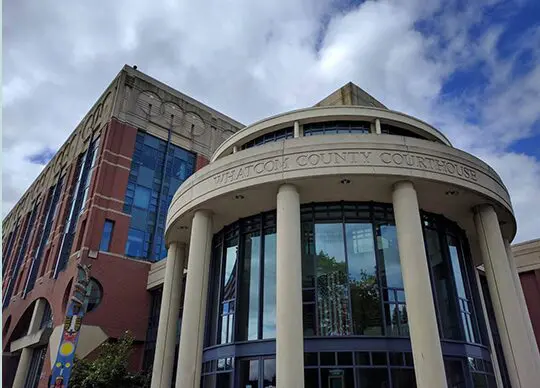 Our Areas of Legal Practice
At Whatcom Law Group, we strive to provide affordable and professional solutions to your legal issues. As a general civil law practice, we have expertise in helping our clients with various legal cases.
Citizenship
Humanitarian visas – victims of crimes and trafficking
Employment based immigrant petitions
Family petitions for legal permanent residence
Deportation and removal defense
Waivers
Visas
Real estate – negotiation, drafting, and litigation resulting from the sale of real property.
Land use – the law of government regulation over property use and development.
Foreclosures – prosecution or defense of actions to take real property secured by debt.
Timber trespass – litigation over damages to timber wrongfully taken.
Easements and boundaries – agreements, covenants, and the litigation resulting therefrom between neighbors.
Escrow services – handling the closing of sale transactions. Please note we have a minimum 3 week holding period of money to ensure funds are legitimate.
Wills – estate planning, drafting of wills and codicils.
Powers of attorney – drafting of durable, general, and special powers of attorney.
Trusts – drafting marital, testamentary, and special needs trusts.
Health care directives – drafting DNR and DNI orders, advance medical directives.
Medicaid planning and probate – will contests, testate and intestate probate, spending down assets, litigation.
Criminal Defense of misdemeanors and felonies – representation on criminal charges from arraignment through trial, probation violations, deferred prosecution revocation hearings.
DUIs – Department of Licensing administrative hearings, deferred prosecution, probation violations, ignition interlock violations, suspended licenses.
Traffic infractions – contested hearings, mitigation hearings.
Expungements – vacating convictions, sealing juvenile records.
Rights restoration – voting rights restoration, firearm rights restoration, quashing warrants.
Formation of corporations
LLCs
Partnerships
Other business-related transactions
Contracts – drafting agreements and litigating disputes.
Formation of partnerships, corporations, and LLCs – creating vehicles to protect our clients from liability.
Corporate Counsel services – serving as general counsel to small to medium sized businesses who do not have full-time in-house counsel.
Corporate and Board Governance – Ensuring compliance with the law and corporate rules to ensure validity.
Non-profit creation and compliance – Assisting our communities to grow stronger, with an eye towards keeping these efforts legally complaint.
Human Resource Investigations – conducting workplace investigations.
Transactional Representation – negotiation and representation in the formation and closing of deals.
Divorce – dissolution of marriage, annulments, mediation, domestic partnerships, prenups.
Separation – legal separation, Qualified Domestic Relations Orders (QDROs), separation agreements, spousal support.
Parenting plans – drafting parenting plans, actions to modify parenting plans.
Child support – imposition and enforcement of child support, motions to modify child support.
Domestic partnerships
Adoptions – child and adult adoptions, parentage actions.
Guardianships – requests for guardian ad litem, protection orders.
Trial work in personal injury
Contracts
Seizures and other areas of practice
General Trial Work for Plaintiffs and Defendants – litigation, arbitration, and mediation.
Personal Injury & Torts – negotiation with insurance companies, mediation, trial, and insurance policy analysis.
Disputes over Contracts – contract review, demand letters, and trial.
Protection Orders – obtaining and defending protection orders, sexual violence protection orders, no contact orders.
Seizures and other litigation matters – neighbor disputes, debt collection defense, etc.
Several of our attorneys and paralegals are notaries, and we happily offer notarization in addition to legal services. Notarization costs $10 per signature. No appointment necessary, but we cannot guarantee we will be available to assist you without one.